Botox & Fillers in Westlake Village
Neurotoxins - Botox,®Xeomin®, Dysport, Jeuveau, and Daxxify
Our medical spa in Westlake Village offers injectable services, including Botox and Fillers. These treatments are popular for smoothing out wrinkles, fine lines, and other signs of aging, leaving you with a more youthful and refreshed appearance. Natural Aesthetics only uses the highest quality products to ensure safe and effective results. Whether you want to enhance your natural beauty or turn back the clock, we're here to help you achieve your goals. Schedule an appointment with us today if you're seeking Botox and Fillers in the Westlake Village area.
Wrinkles and lines form when facial expressions are made as the muscle under the skin contracts. Over time, as your skin ages, these repeated expressions cause lasting lines. Neurotoxins are prescription medications that block the release of chemicals that cause these muscle contractions so frown lines are softened.When you make an expression such as a squint or frown, the muscles of the face contract, causing the skin to furrow and fold. Over time, as your skin ages and loses some of its elasticity, these repeated contractions can cause persistent lines. Neurotoxins act on nerve endings in muscles to prevent muscle fibers from contracting. By reducing these contractions, neurotoxins can temporarily reduce the lines on your face.If you are an adult with moderate to severe wrinkles or lines, neurotoxins may be right for you. Dr. Farrell will discuss this with you during your consultation.
With aging, the bone density of the face decreases, thus lessening the support of the soft tissues of the face, and creating laxity.  The aging face starts to fall inward and downward.  Dr. Farrell will discuss your concerning areas, and after a detailed assessment, will restore natural balance and shape.
Cheek lift
Jawline contour
Tear trough
Chin enhancement


BEFORE & AFTER - Cheek Lift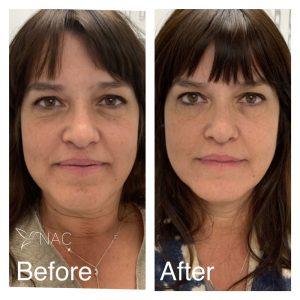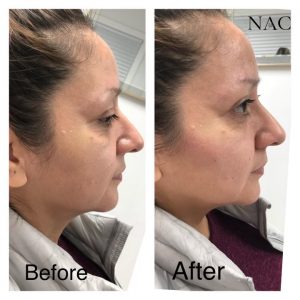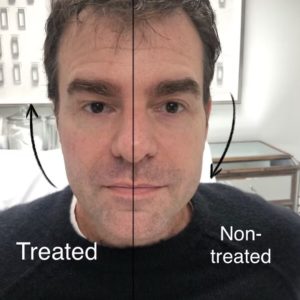 BEFORE & AFTER - Tear Trough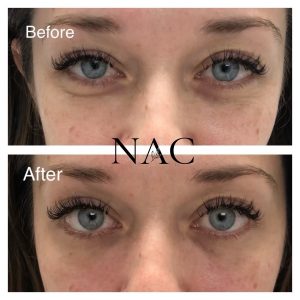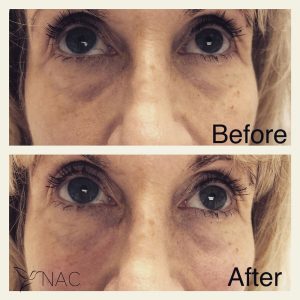 Get in touch with us today to request an appointment or to speak to our staff.