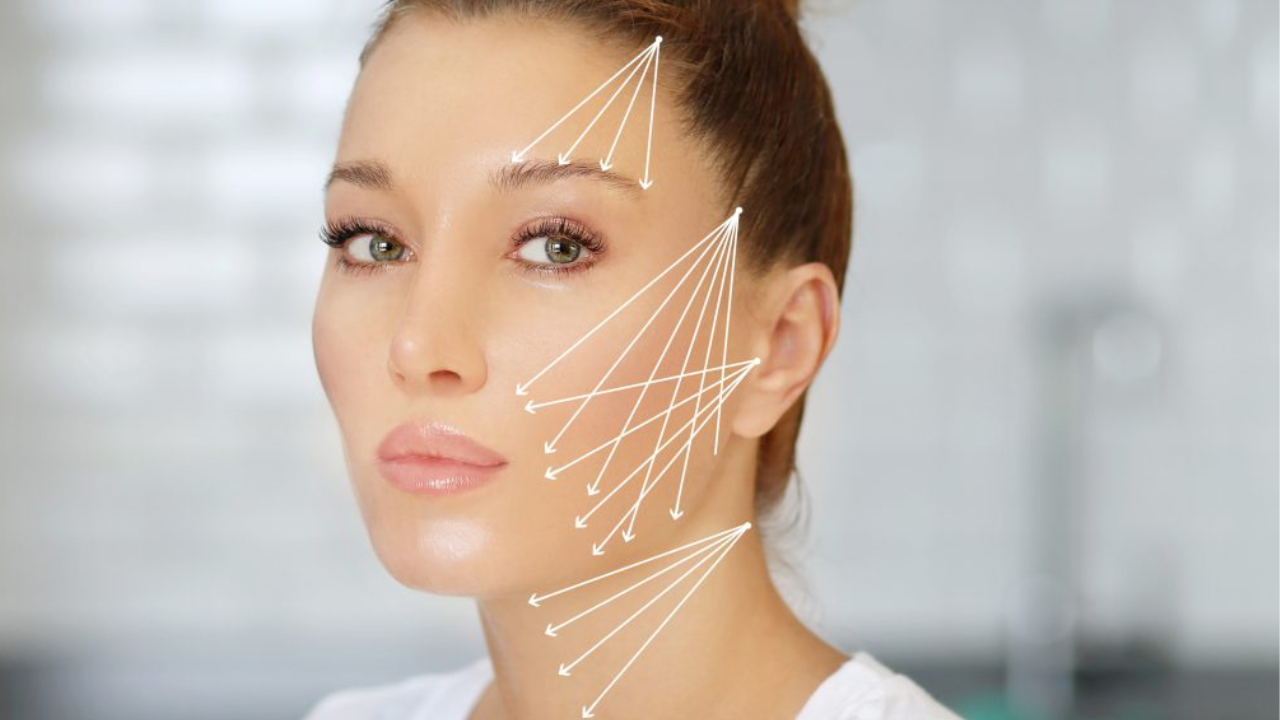 As you age your skin becomes thinner and looser, in fact by the age of 70 your skin will lose around 80% of its thickness. This happens because your body produces less collagen over the years. Collagen is a protein naturally created by your body that keeps skin supple and youthful. 
To combat the sagging appearance doctors began performing face lift surgery. Surgery is effective, however, it is expensive and requires a long recovery period. A great alternative to getting a face-lift is getting a PDO thread lift!
PDO Thread Lift
PDO is short for polydioxanone, which are biodegradable threads that have been used in procedures for decades. The threads have been used in procedures such as heart surgery, orthopedics, and tissue engineering. Now PDO is transforming and taking the aesthetics field by storm.
The PDO Thread Lift can renew, lift and define sagging areas on your face and restore lost collagen. It is a non-invasive treatment which makes it a more delicate option than a face lift. Through the use of tiny biocompatible threads beneath the skin, the skin is lifted to a more youthful state which reduces wrinkles.
It is not just about pulling the skin into a new position but also about stimulating the body's natural response to the threads – creating collagen, increasing blood flow, and making the skin more firm..
Instantly, your skin becomes firmer as the threads lift and tighten your skin. You will continue to see improvements in your skin's appearance for four to six months after the treatment. This is because your body creates more collagen in the area of treatment. Results can last up to 12  months, depending on how your skin responds.
The current trends of PDO threads include eyebrow lifting to achieve the "fox eye" style made popular by model Bella Hadid. PDO threads can also replace the need for fillers, when cheeks are lifted to a higher position. They are not limited to your face, but can also lift sagging skin on necks, knees, and chests.
Other popular areas to treat include:
Loose, sagging facial skin

Neck, jawline

Marionette lines

Deep wrinkles and folds

The area around the eyes

Brow/forehead

Smoker's lines

Acne scars through thread meshing
Post Treatment Care
In general, the recovery period is about one week. You can expect some soreness or swelling during this time, but this will disappear quickly. Within the week you will notice that the texture of your skin will get plumper, and the wrinkles will soften. The best part is the results will continue to improve over time.
Most of your restrictions will usually only apply for the first 24-72 hours. Post-treatment instructions include:
Keep your head elevated

Do not bend for too long

Don't sleep on your stomach or side

Avoid strenuous activity

No facial massage and exfoliation

No make-up, facial creams, or other skincare products

Avoid excessive heat (sauna) and sun exposure

Minimize facial movements

Do not chew gum

Don't drink alcohol or smoke

No blood-thinning medications

Do not touch or rub your face
If you are interested in PDO threads in Westlake Village, Our founder Bita Z Farrell, M.D. is happy to answer your questions. Between her medical background, her artistic eye, and her holistic approach she will create results that are natural and refreshed. Simply contact us through our website today and we will get back to you!